Hey Bayless, fuck you!
This one goes directly to the Vanderbilt graduate cunt named John Edward "Skip" Bayless. The same man who said that the Tennessee fun only goes one way. He said that Pat Summitt wouldn't even pull off a stunt to equal what he called Bruce Pearl's "classless" stunt. Skip, do us a favor, sir: retire or kill yourself. After this picture, who says that you aren't going to Wal-Mart for your rope?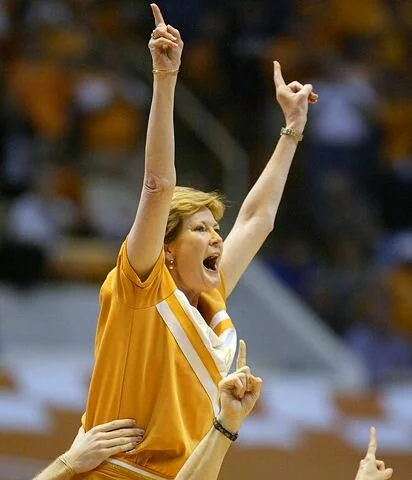 And to prove how quality Pat was, she even sang "Rocky Top". Oh, and the men's team also destroyed "The African Viking" Joakim Noah and his Florida Gators. I'm sure those sports fans at the hardware store will give you free items to end it all, Skipper...
02/28/07 | Posted by Rich | Category NCAA Basketball

152 comments | Permalink | No Trackbacks |