Tiger and the Trophy
You know, Tiger Woods has won so many tournaments that I think that maybe people are getting a little tired of him hogging all the glory. To make matters worse, who do you think pays for all those silver and gold trophies? That's right, the sponsors. That's why I was not a bit surprised to see the Deutsche Bank Championship implement a few cost cutting measures. However, I was surprised at what they did to save a little money.
Click the link for more details.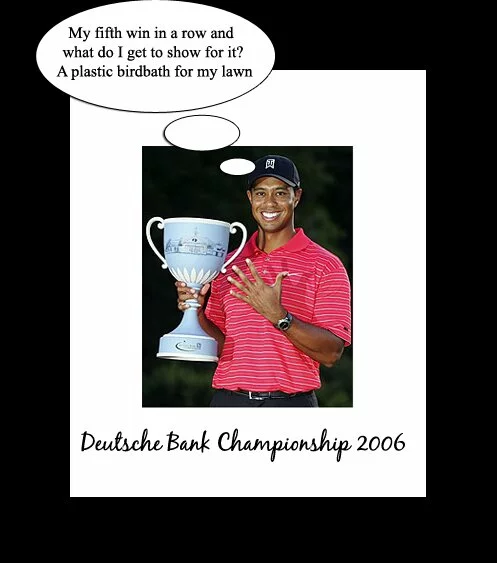 (Image Credit - Jaime Sue)
Poor Tiger. They can't even give him a metal trophy anymore.
Trackback
There are currently no trackbacks for this item.
Use this TrackBack url to ping this item (right-click, copy link target). If your blog does not support Trackbacks you can manually add your trackback by using this form.