Rest in Peace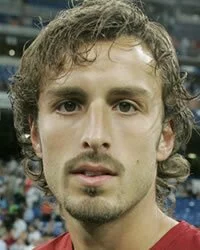 1984 - 2007
Spanish Soccer Star Antonio Puerta passed away today, three days after he suffered a heart attack during a match. He died of multiple organ failure stemming from prolonged exposure to cardiac failure and other coronary problems.
The midfielder star for FC Sevilla was only twenty-two years old and his first child is expected to be born in six weeks.
Tragic. Why we may be a bunch of bastards here, we are certainly not heartless ones, our thoughts go out Antonio Puerta's family and friends during this tragic time.
Trackback
There are currently no trackbacks for this item.
Use this TrackBack url to ping this item (right-click, copy link target). If your blog does not support Trackbacks you can manually add your trackback by using this form.