King Kev Quits Again
Right now, I almost feel like crying. Once again, Kevin Keegan, the messiah of my beloved Newcastle United, has thrown in the towel. This time, he was pissed with the club's upper management for interfering with player transfers, giving him players he didn't want, and selling those that he did. To make matters worse, the club's owner, Mike Ashley thought it wise to employ Dennis Wise as the 'Executive Director of Football', whatever that means. As well as no doubt meddling in affairs that shouldn't concern him, Wise is also a first-class dickhead, and I respect Keegan's desire not to work with him.
Anyway, what's done is done, and the absence of the King now leaves Newcastle looking for a successor. But who would want the job? David Moyes has been put forward as a possible, but I can't see him ever wanting to leave Everton, where he's built a very good squad and has the support of the fans. Didier Deschamps has also been mentioned. This is certainly a more likely suggestion, but I don't think he'd do a particularly good job in English football. However, looking for a continental manager certainly seems like a good idea, and I'd like to put forward the name of a new guy on the scene who's currently making big waves in Holland. Step forward Mr Steve McClaren.
Well, maybe not. Whoever they do get for the job, though, is going to have a hard time pleasing both the board and the fans, and I predict another year of struggling for the Toon, after which there'll no doubt be an exodus of the club's best players, followed by possible relegation.
Okay, now I really am crying.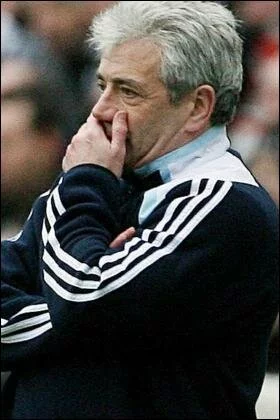 Trackback
There are currently no trackbacks for this item.
Use this TrackBack url to ping this item (right-click, copy link target). If your blog does not support Trackbacks you can manually add your trackback by using this form.