Eduardo's Floppy Foot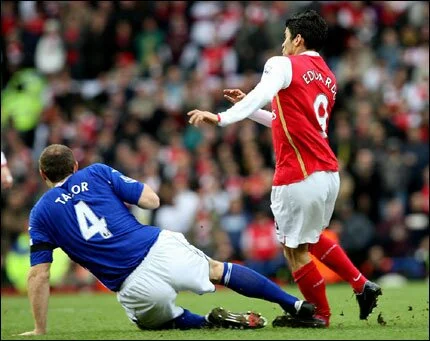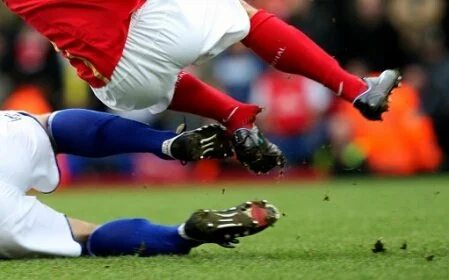 Every time I see this injury, I'm in real danger of spraying the room with half-digested cornflakes, so I thought I'd share it with you (you can thank me later). However, the news that Arsenal's Brazilian-born Croatian striker Eduardo is going to be out for nine months got me thinking about what he could do during that period of recovery. Then I remembered how shit my team, Newcastle, are at the moment, and it suddenly made perfect sense. He should play up front for Newcastle. Even in a wheelchair he'd be better than the bunch of jokers we've got at the moment. While we're at it, we'll have Professor Stephen Hawkin in goal.
Trackback
There are currently no trackbacks for this item.
Use this TrackBack url to ping this item (right-click, copy link target). If your blog does not support Trackbacks you can manually add your trackback by using this form.